Download FileLuSync
For easy and fast automated file uploads.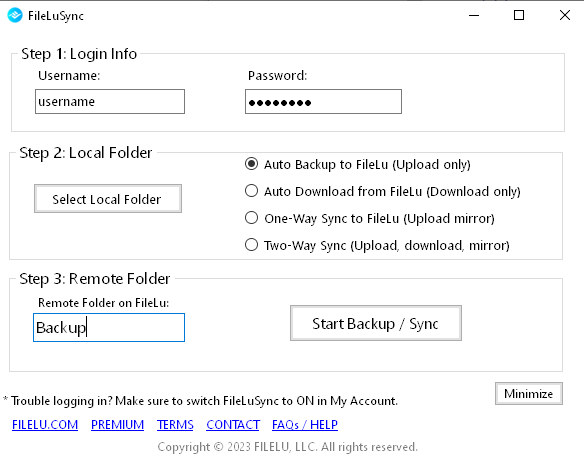 FileLuSync Features:
- Simple and easy to use, with just 3 steps to automate backup and syncing for your files and folders in the background.
- Allows automatic backup of files and folders to your FileLu account in real-time (Upload).
- Facilitates real-time auto-syncing of files between your computer and FileLu account. For example, when you upload files and folders to your FileLu account, they will be synced back to your computer. Similarly, if you delete files or folders on your computer, they will also be deleted from your FileLu account (Upload, Download, Delete).
- Additionally, you can quickly upload files from your System tray or Notification Area (lower bottom right corner). Simply click on "Upload Files," select the files you want to upload, and they will be uploaded in the background to your FileLu account.